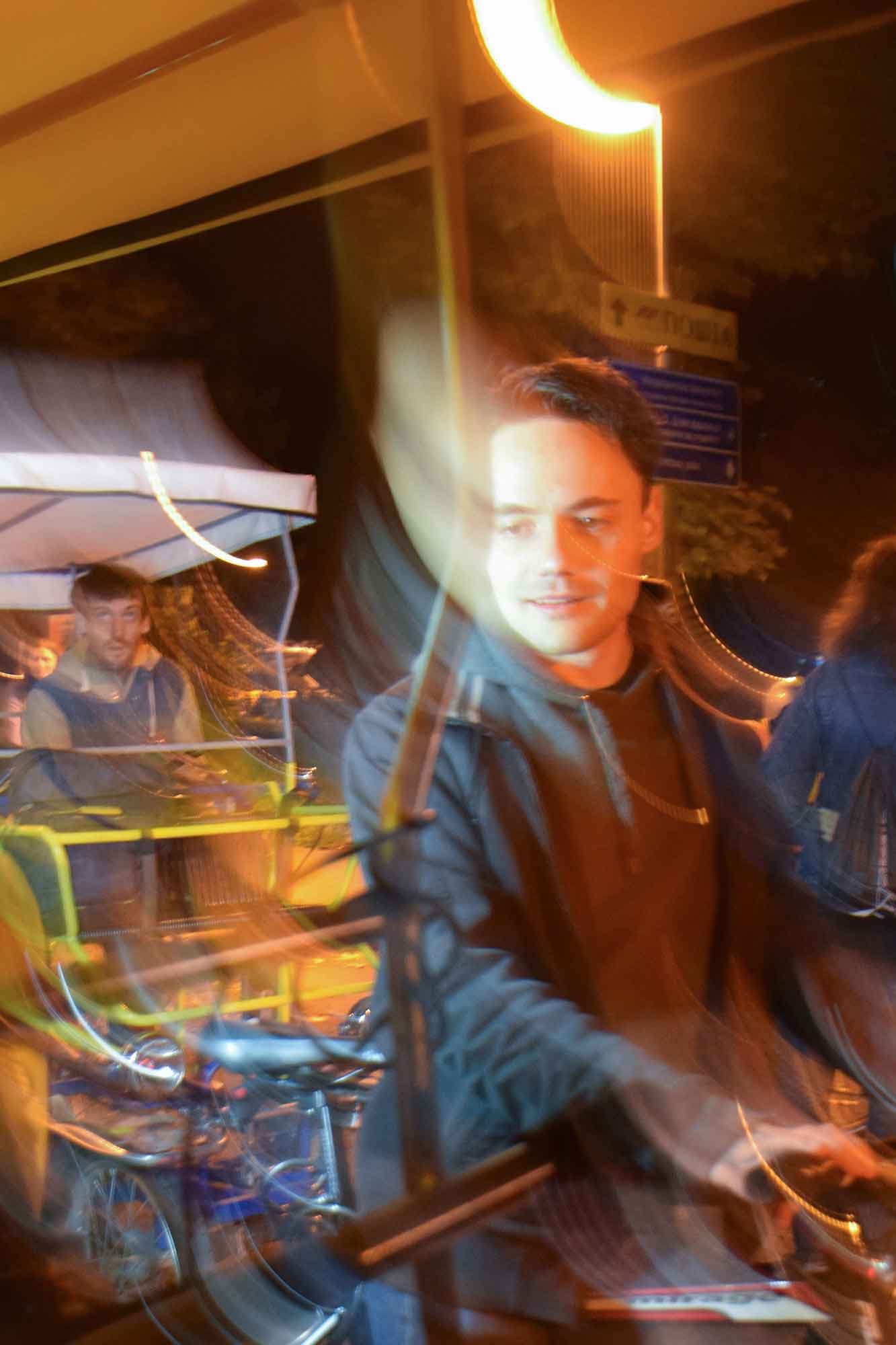 About Animacikl (Animacycle)
The project of 48-hour Non-stop Animation at the start of Animacycle, was held for the first time in 2017. The workshop was attended by students from the Academy of Fine Arts in Zagreb, the Faculty of Applied Arts in Belgrade, the Academy of Arts in Nova Gorica, the Academy of Arts in Novi Sad and the Academy of Arts in Banja Luka.

The Animacycle Project is devised to combine cycling and designing animations on the facades, streets and trees of the city. This project is implemented by students and professors of the Study Programme of Dramatic Arts, Animated Film Department at the Academy of Arts, University of Banja Luka, and is held every year in September.
The project was also shown as part of the Animafest in Zagreb, as a part of the event Rijeka European Capital of Culture 2020, and in Jagodina as part of the Animator Fest.
www.animacikl.com
Photo Gallery
Available images